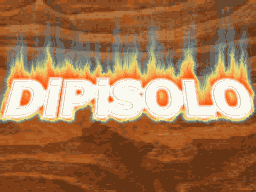 FOREST AND WOOD PRODUCTS
Kolk and Co. - http://www.kolk-holz.de/index_e.htm
World wide purchase and sale of sawn timber hardwood, softwood, crossings, sleepers, packaging and DIY products.
Finland Color Plywood Corporation - http://www.fincolorply.com
Imports and distributes quality presurfaced commercial grade wood products for interior and exterior use.
Intercom Woodproducts Enterprises Group - http://www.barrt.ru/icom/
Russian lumber and timber exporters specializing in birch. Also offer pine, larch, white birch, white oak, ash, and spruce.
PT Aria - http://www.timber-aria.com
Wood working products and solid door products from Indonesia.
Golden Wood - http://www.goldenwood.com
Timber and lumber import/export, acting as an intermediary between the manufacturer or distributor and the sawmill.
Link Commerce Ltd. - http://www.nogalink.com/link.html
Exporter of Brazilian wood. Products include pine, hardwoods, sawn hardwoods for flooring and plywood.
Brastrading Co. Ltd. - http://www.brastrading.com
Exporters of tropical woods from South America.
World Wood Trading - http://www.wwtonline.com
Distributors of international plywood products throughout North America.
Laubo Co.,Ltd - http://www.laubo.com
Import and export of industrial paper products.
Novel Woods - http://www.novelwoods.com
Chilean exporter of radiata pine products such as blocks, blanks, mouldings and EGP, importer of Doug fir and hemlock are from Canada.
Baltica - http://www.balticwood.spb.ru
Russian exporter of timber and sawn logs.
Hydale Ltd - http://www.hydale.co.uk/
Principal Activities : importing coal, steel and timber from Eastern Europe and former Soviet Union to markets in the United Kingdom and Western Europe.
YVR Forestry - http://www.yvrforestry.com/index.htm
Malaysian hardwood precision custom-cuts, rough sawn timber, and finished kiln-dried profile moldings.
BeechWood Trading and Marketing - http://www.beechwood.de
Importers and exporters of European beech logs and steamed beech timber.
Hinrich Feldmeyer GmbH - http://www.feldmeyer.de
Import and export of wood.
J and D Nadin Enterprises - http://jdnadin-ent.bizhosting.com
Promotion and sales of Pacific specialty hardwood lumber and softwood.
BMA Commodity Investment - http://www.bmacommodityinvestment.8m.com
Negotiation company and importer of wood products, sugar and other commodities directly from Brazilian mills.
Global Gold International - http://www.global-gold.com/index.shtml
USA based exporter of saw and veneer logs, and other lumber.
Vloerenwerf - http://www.vloerenwerf.nl/e/
Buyer and importer of wooden flooring.
Unmuessig Timber - http://www.unmuessig-timber.com
Importer and exporter of timber and lumber.
Superior Export Veneer, Inc. - http://www.superiorexportveneer.com
Buyers of hardwood logs and standing timber.
Globalwood Flooring - http://www.globalwood.com/
Importers and distributors of quality hardwood floors, with several overseas factories.
@rt designed by Mr. Dipi
October, 2002